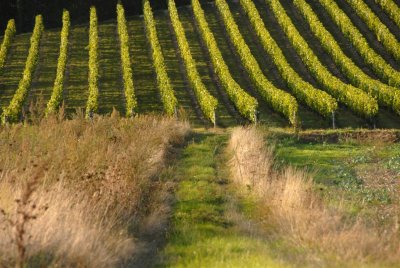 Anjou
During your stay at the hotel, discover Anjou, its great history and rich heritage: visit the Loire wine houses, discover the troglodyte villages and total immersion in the "Blue Gold" mines.
Anjou, land of wines
Anjou, a land very well known for its vineyards, invites you to take the Anjou vineyard route and pass through the doors of the cellars and the Maisons des Vins de Loire.
Visit the Musée de la Vigne et du vin d'Anjou in St Lambert du Lattay and discover a collection of viticulture and winemaking tools dating from the end of the 19th to the middle of the 20th century.
At Puy Notre Dame, take the guided path through the vineyard and take part in a treasure hunt that teaches you more about the profession of winegrowing and viticulture.
At the Château de Saumur, the grape harvest festivals take place every year in September, where children and adults learn about the grape harvest while having fun.
Anjou and troglodytes
Discover underground life in the heart of Anjou by visiting the troglodyte villages. Go to these underground villages to appreciate the fantastic and mysterious world of underground life. Restaurants offer troglodyte specialties to share with your loved ones during your visit. The craftsmen and artists of these villages make you discover their passions and their exceptional objects highlighted by the magic of this troglodyte life.
Anjou slate
Slate working in Anjou is a practice that has endured for centuries. The "Blue Gold" of Anjou covers the roofs from the 11th century and even adorns the castles of Angers.
To learn about the daily lives of miners and their "Blue Gold", go to the Slate Museum in Trélazé and the Blue Mine in Noyant la Gravoyère .
The Slate Museum provides you with a large collection of documents and rare objects and the Blue Mine offers you an immersion in the daily life of miners by embarking on the extraction chambers and on the scenographic route.