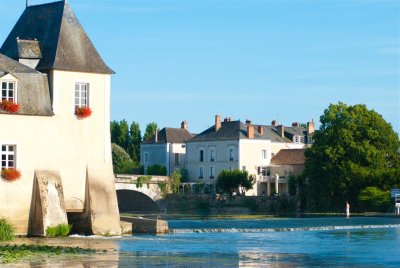 La Flèche
Less than 30 minutes from the hotel, La Flèche is a perfect place for a pleasant stopover with friends, a romantic stroll or a family outing!
La Flèche Zoo
The first private zoo in France, the Zoo de la Flèche was founded in 1946. Today it is made up of 1,500 animals from 150 different species and from the four corners of the planet. In its 14 hectares, the Zoo de la Flèche invites visitors to get to know the animals of the park better and raises awareness about the preservation by addressing today's threats: deforestation, pollution, poaching,...
Through shows and animations where the animals are the stars, children and adults alike will be amazed by the intelligence of the animals, their beauty and for some, their gluttony ...
Carmelite Park
Take a pleasant stroll in the Jardin des Carmes, located on the banks of the Loir, in a green and wooded setting. In any season, the park seduces with its colors, its paths lined with hundred-year-old trees and its charming environment. During your walk in the park, you can admire the ruins of the Carmes castle. And in summer, the park offers concerts and events for all ages!
Museums of La Flèche
La Flèche has 2 museums, the Museum of Remembrance of the National Military Prytanée and the Museum of Providence.
The National Military Prytaneum Remembrance Museum is located in the historic Henri IV district. Passing through the portal of honor, you will visit the French garden, the various courtyards, the library and the Saint Louis church.
The Musée de la Providence is a museum dedicated to Françoise Jamin, the founder of the Institute of the Daughters of the Holy Heart of Mary.